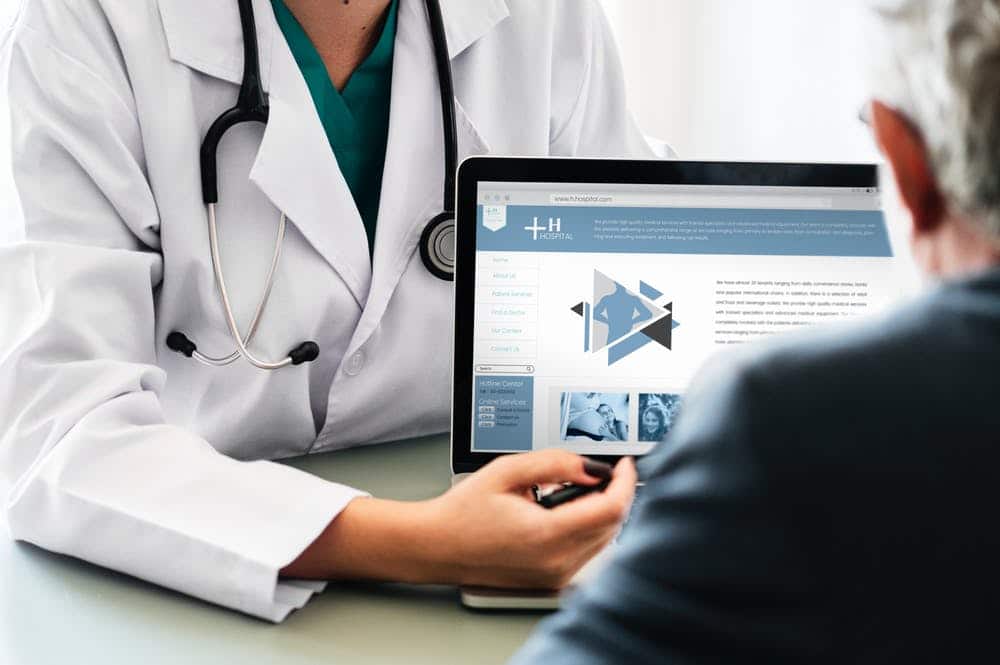 With over 15 years  of rich experience working with some of the top names in Healthcare, Speridian has listened, learned and created some of the most innovative solutions and delivery models that help our clients solve their problems and achieve their goals.
Our Healthcare capabilities span the entire spectrum ranging from latest Next-Gen Technology services to Process Automation & Optimization services to advanced Healthcare Consulting services.
Speridian enables healthcare Payers and Providers alike to meet ongoing industry demands while maximizing operational efficiency and effectiveness by enabling game-changing experiences for their customers, members, and patients. By leveraging our deep relationships with leading technology vendors, like Oracle, Microsoft, Salesforce.com, UiPath, AWS, et. al., we continue to build collaborative solutions that make it easier for our customers to do business with their clients.
Our Healthcare Services
Our
Services
Payer Solutions

Speridian has been providing front-office solutions supporting Carriers, Brokers, and Employer groups with everything from Product Libraries and CRM solutioning(covering Marketing, Sales, and Service), to Shopping and Enrollment platforms, Private Exchanges, Member Portals, along with integration APIs and accelerators for nearly all of the market-leading claims platforms.
In addition, we offer a comprehensive suite of services, such as:
CRM for Marketing, Sales, and Service
Member Engagement
Provider Verification
Claim Fraud Analysis
Eligibility and Enrolment
Data capture of multiple claim form OCR  & Automation
Pre-adjudication
Claims Repricing
Adjudication

Contracts Management

Records Management

Provider Verification

Claim Fraud Analysis

Payment Management

Payment Accuracy

Predictive Analytics
4
5
Provider Solutions
Speridian has been adding value to some of the leading Providers for decades, leveraging best-in-class IT solutions and NextGen technologies.
 Our focus has been on value generation both from a Provider CRM perspective, a Patient Experience perspective, and a Revenue & Cost Management perspective. 
We provide innovative solutions that solve problems and enable faster, more accurate decision making, leading to improved care, increased efficiencies, and stabilized costs. We offer comprehensive solutions leveraging the latest NextGen technologies for:
Advanced Analytics & Reporting

Hybrid Cloud Deployment 

CRM and Process Automation

Referral lifecycle management
Intelligent Document Intake
Patient 360
EMR Gaps in Care
Data / Application Mining
Clinical Trial Management
Clinical Recommendations
Real-Time Compliance
Rx Utilization Trending
Real-Time Adherence 
Patient Education Chat Bots
Voice to Action EMR
Implementation Services
Already have a solution in mind and need help implementing? Rely on our healthcare expertise to ensure a smooth "go-live" with implementations and support services on technology such as:
CRM, Claims, and EMR platforms

Next-Gen: RPA, IoT, and AI

E-health, self-service (member and patient) portal development
4
5
Deep operational and integration experience across Payer-Provider healthcare ecosystem
Process Automation & Optimization streamlining processes and reducing costs
Flexible and customizable solutions to fit specific healthcare industry needs
Healthcare in Action
Insights
Let's work together on enabling better patient care through digital transformation and technology.